I knew it was going to be hard for me to keep up with this blog. My goal this week was to blog every day but that hasn't happened. And just like I'll be doing this evening with some coursework I'm going to pump out three posts in a row right now to catch up.
Post #1 The new Madonna CD!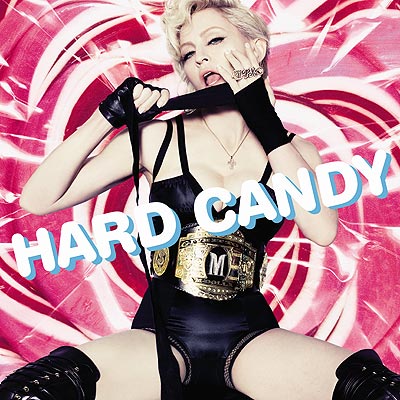 I'm like addicted to pr-ordering from iTunes. I've been waiting for Hard Candy to come out for over two months. The best thing about pre-ordering is when you get the email from iTunes that says "You pre-order is now ready to download." It's like a present! A present that you end up buying yourself since it shows up on your credit statement a few days later.
By far the my favorite track is Beat Goes On which features Kanye West. Why do I love Mr. West so much? I just do. Late Registration is one of my favorite CDs of all time and if had to take CDs with me to a deserted island it would definitely be one. "Rapping" along to Kanye in the car is the best thing ever. You should hear me and be jealous of my skillz.
And Madonna! No words. She's amazing. I love how she reinvents her look for each album. I'm not really feeling M-Dolla but I love her curls and clean face with liquid liner.
Ok…this should suffice. Onto post #2…